TOP SECRET's World Famous V12 Supra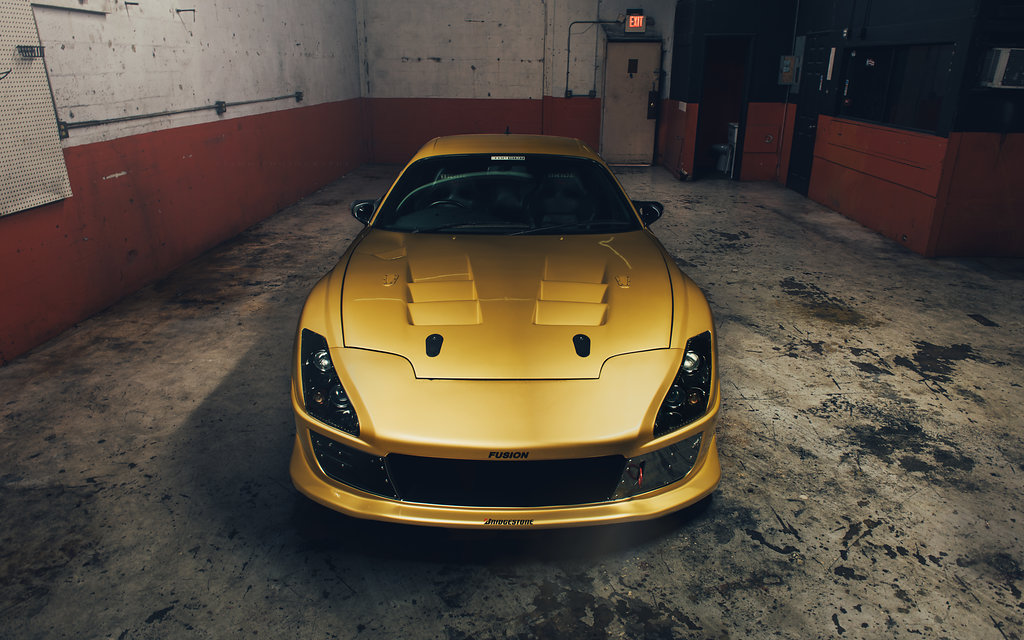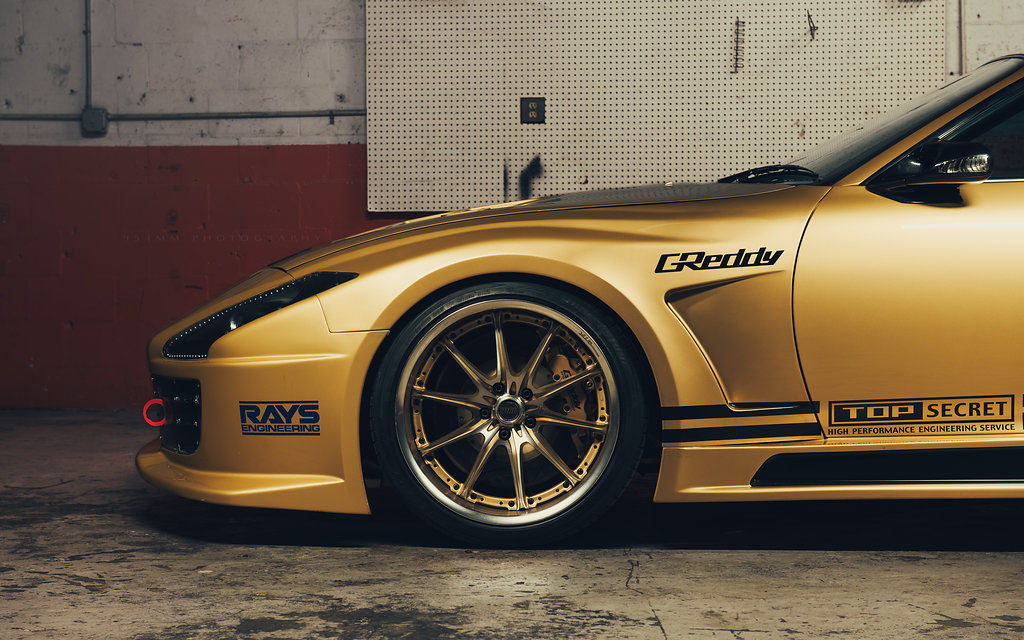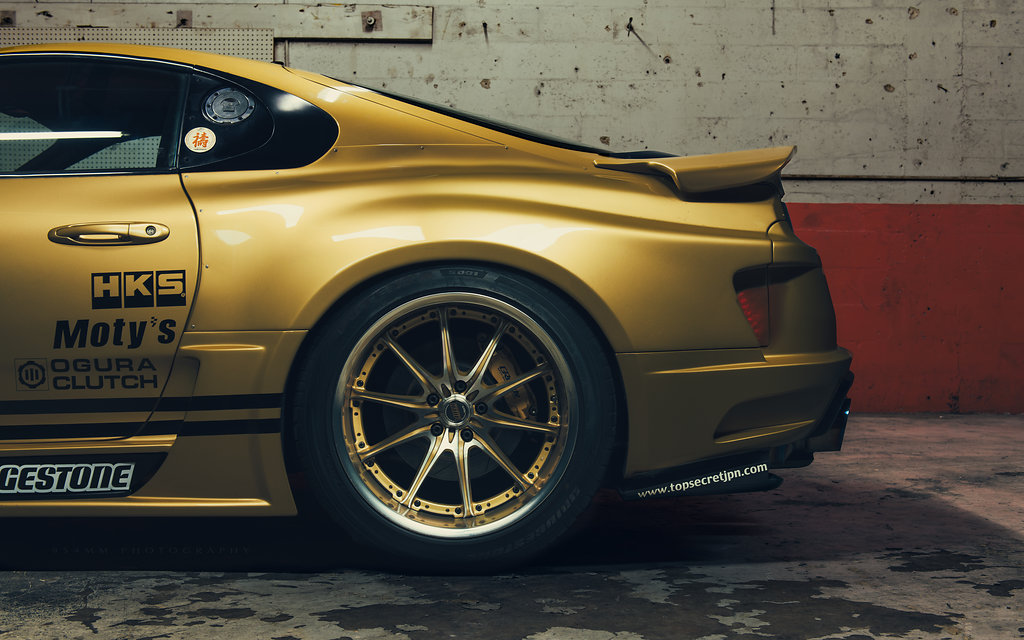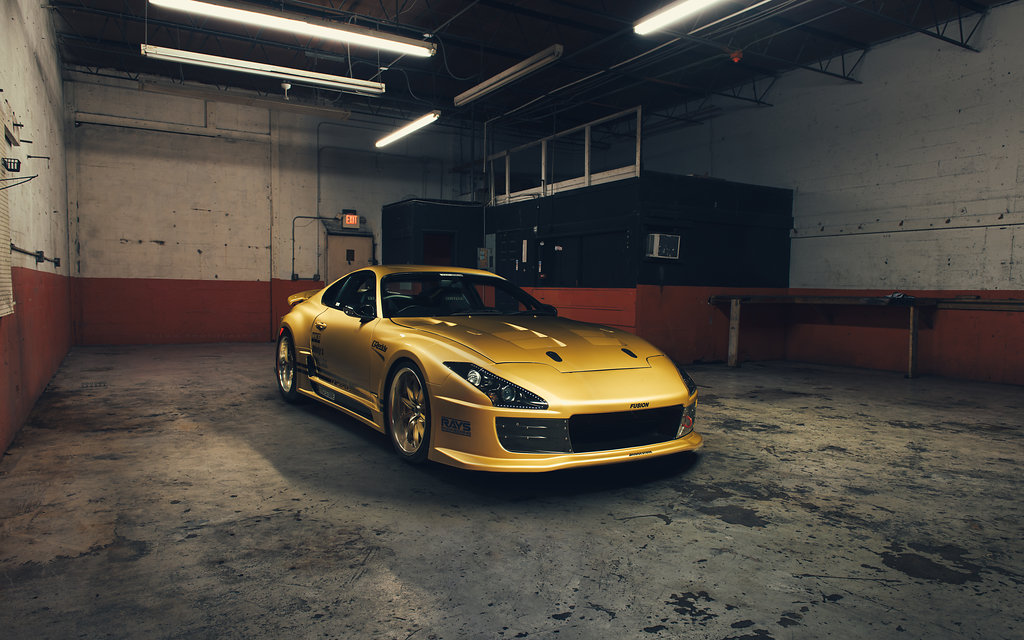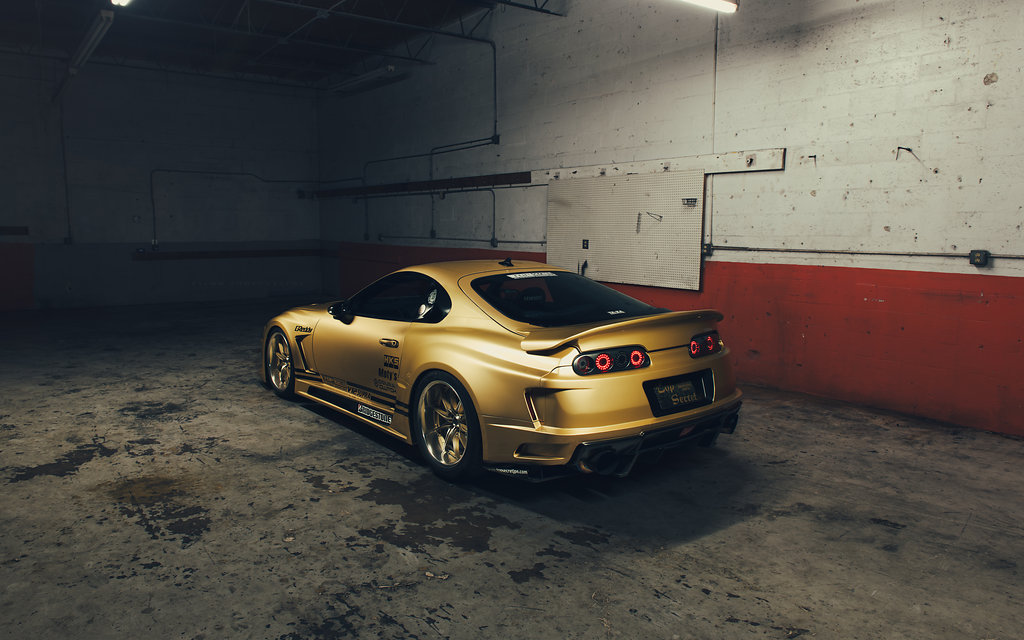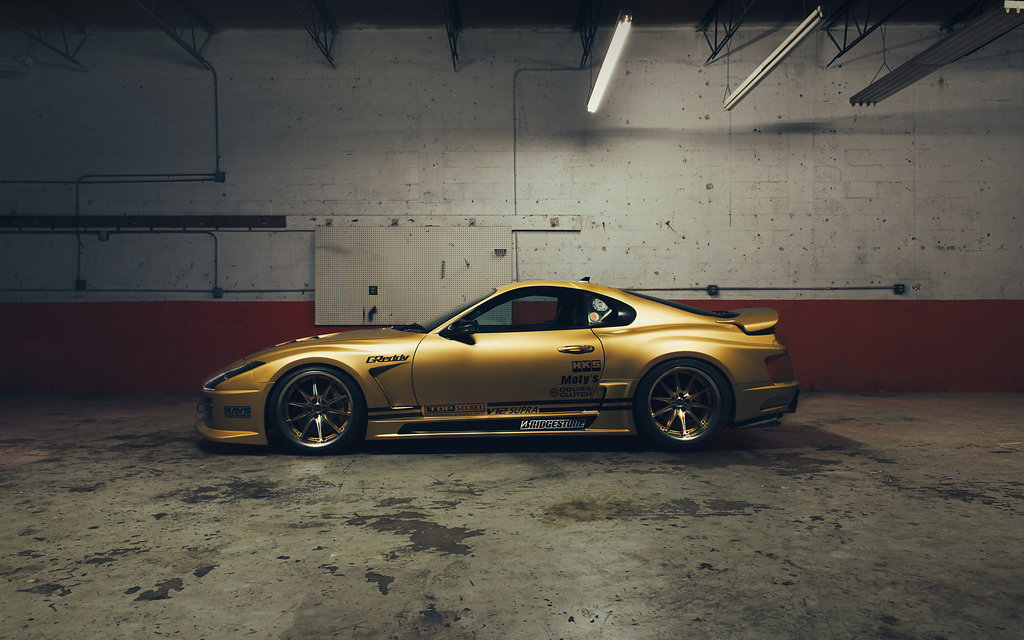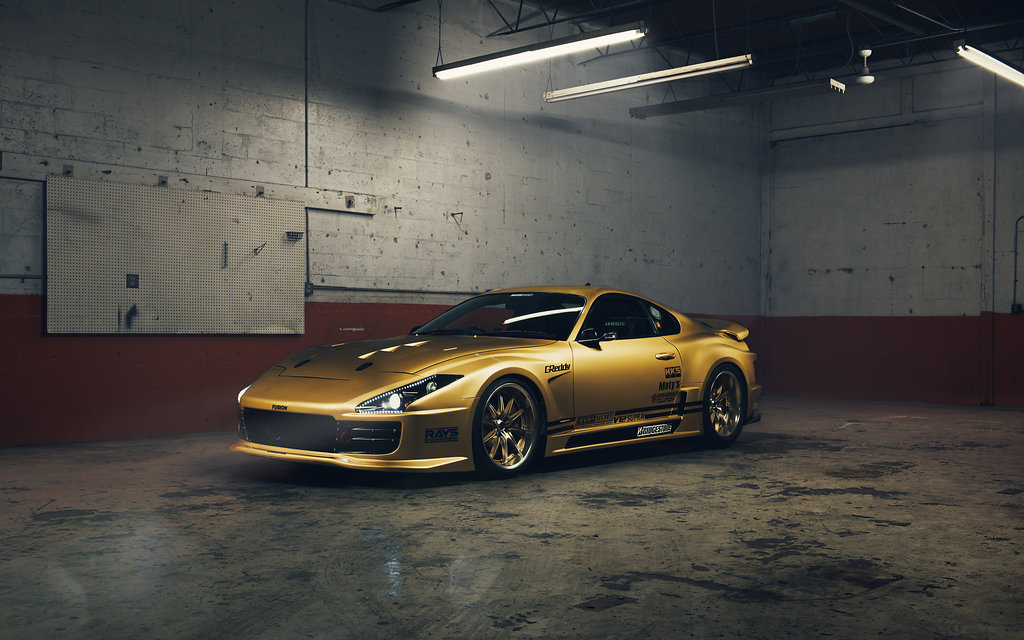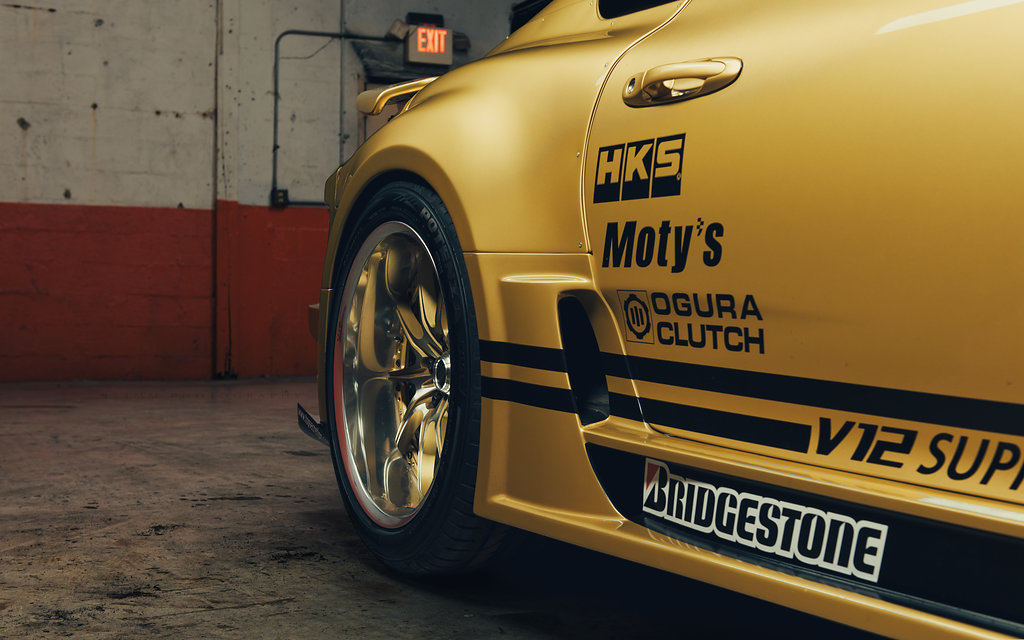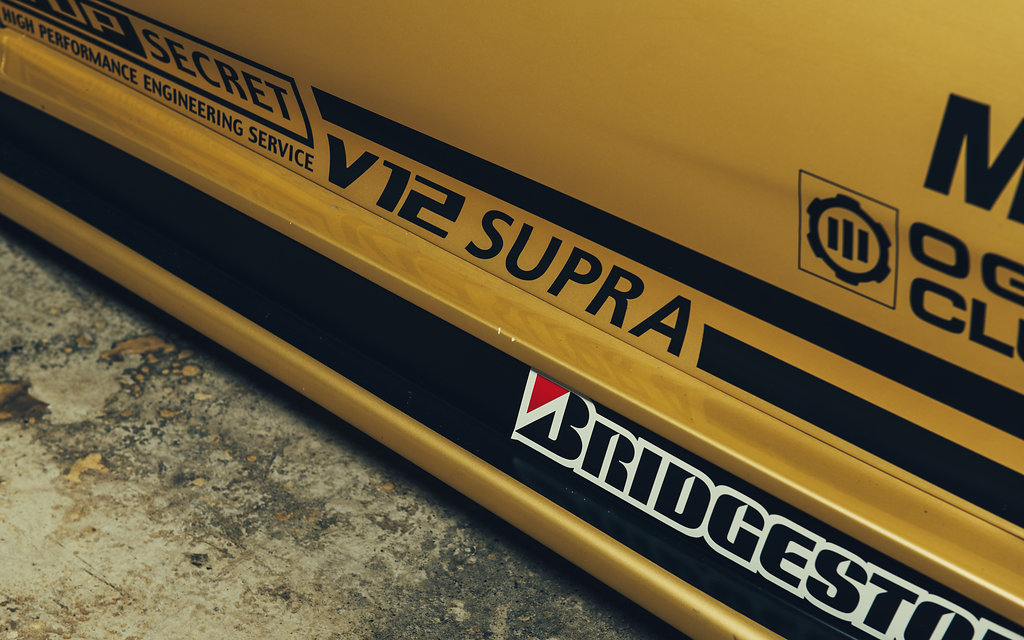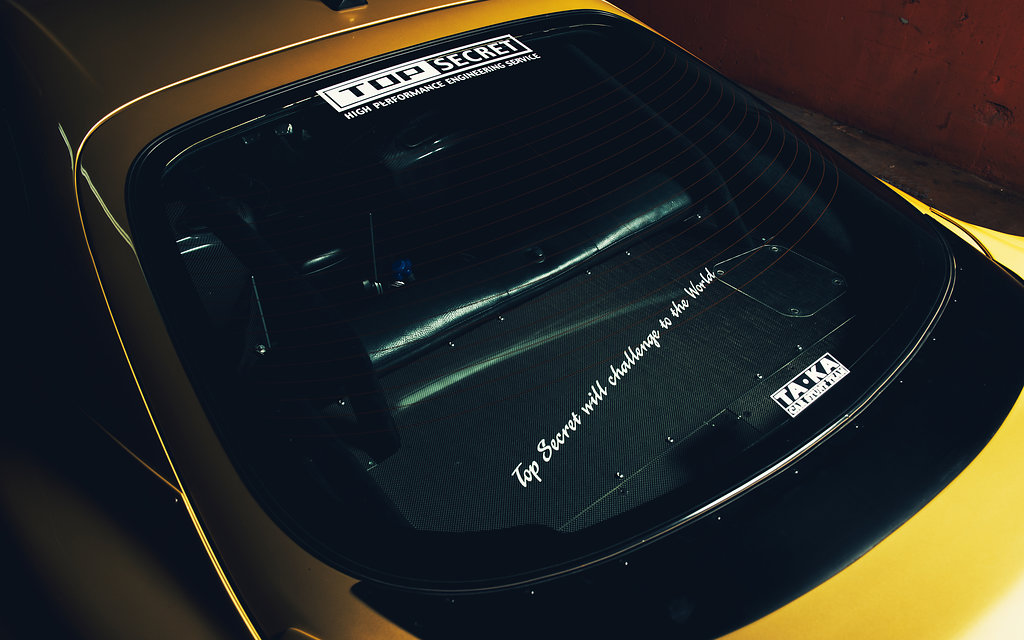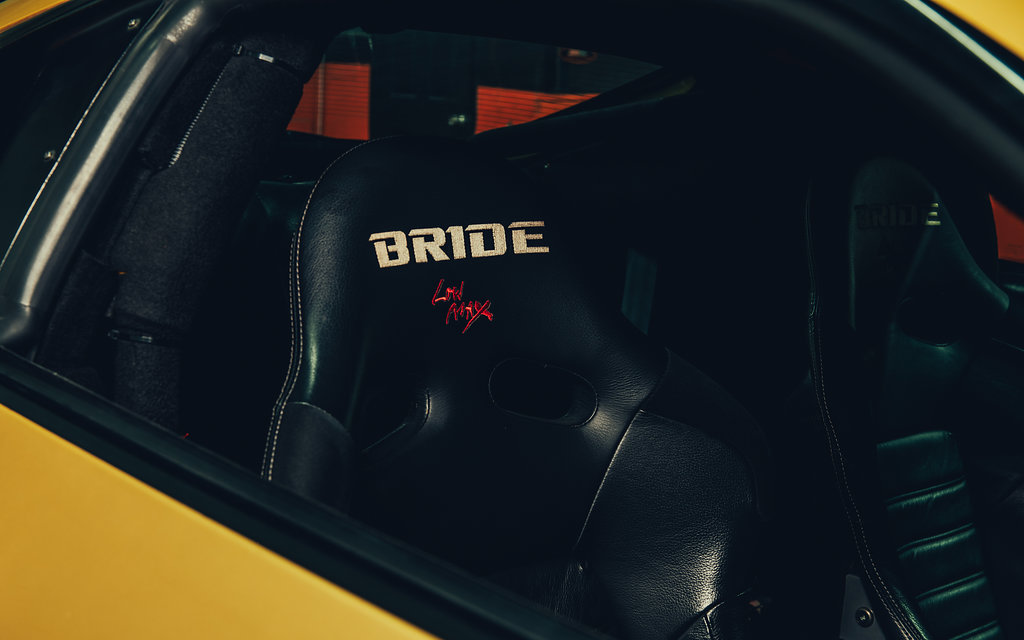 The JZA80 type Supra was launched in May 1993 as a FR sports representing Toyota. Two types of on-board engines are 2JZ-GTE (280 ps) of 3 l direct 6 sequential twin turbo and its NA version 2 JZ-GE (225 ps) .. In the RZ system on which the turbo engine is mounted, a 6-speed MT jointly developed with Getrag is adopted.

Based on the JZA80, it was TS 8012V, commonly known as V12 Supra, that was born from the nation's top fastest tuning shop, Nagata representative of top secret.
The first thing to notice is an engine, replacing 2JZ-GTE with 5 ℓ V12, 1 GZ-FE from Toyota Century. Parts inside the engine such as pistons and connecting rods are exchanged for original reinforced goods, and HKS made GT 2835 turbine is installed one by one in one bank.Furthermore, it contributes to power and elongation in the high revolution range by wet spraying N2O (nitrous oxide). The engine control is handled by F-CON Vpro made by HKS, which is equipped with one in each bank. It demonstrates 943 ps and 103 kgm at the maximum boost pressure of 1.2 kg / cm 2. The mission is a combination of 6-speed MT made by genuine Getrag, high gearing is achieved by diverting the LEXUS series final gear, and the undercarriage is assembled with Aragosta made car harmonized suspension with original setting.The exterior is equipped with the top secret original SUPER G-FORCE wide body full kit. The exterior realizes the front side 33 mm, rear side 50 mm wide, the front nose made long and slant effectively suppresses the lift in the high speed range. It becomes a form coexisting with improvement of aerodynamics and force, and asserts that the image color gold color scheme is a top secret demo car.

The TS 8012 V won the award of the tuning car division in 2007 at the Tokyo International Custom Car Contest, a popular vote by visitors held every year at Tokyo Auto Salon.
Next year in 2008, at the Nardo Test Course in Southern Italy, Smokey Nagata representative himself held the steering to perform the fastest attack. Only two hours allowed to run, six attacks were attempted on a high-speed circulation route of 12.6 km per run for the first time and finally recorded 358.22 km/h (222.6 MPH) at sixth speed 7300 rpm.
One of the best domestic tuning cars comparable to the world's super sports performance and looks, it is TS 8012V.